Bengali Birthday Wishes, Messages, Quotes, and Pictures
A collection of bengali birthday sms, wishes, images for facebook, whatsapp picture sms. You can easily share birthday wishes image to friends, family and loved ones.
Khushir Akase Pal Tule Jeo Chirodin,
Hasir Gane Sodh Hoye Jabe Joto Rin.
Alor Poroshe Vor Hoye Jabe Ei Rat,
Konodin Chere Diona Ei Bondhutter Hat. .
Happy Birthday
Janmodiner shubechcha, priti R bhalobasa,
Pouchhobe tomar kache, amar ei asha.
Ei kobita pore tumi hasbe hoyto, ke ba jane
Udyeshya saphal hobe, jadi ei sms ekta hasi tomar mukhe aane!
Shubho Janmadin!
Aj batase subashito snigdota,
pakhira sari sari gaiche gan,
prokriti hele dule hoyeche rongin,
Fulera sob futeche bagane bagane.
Aj amr priyar jonmodin… Shuvo Jonmodin.

Bengali Birthday Wishes Images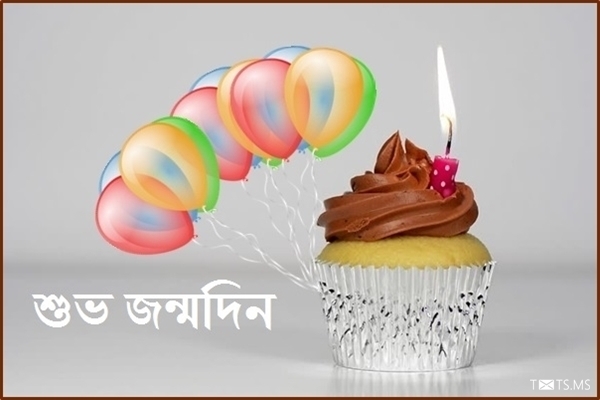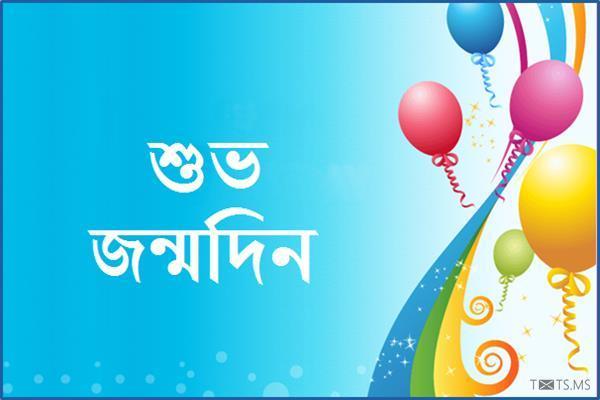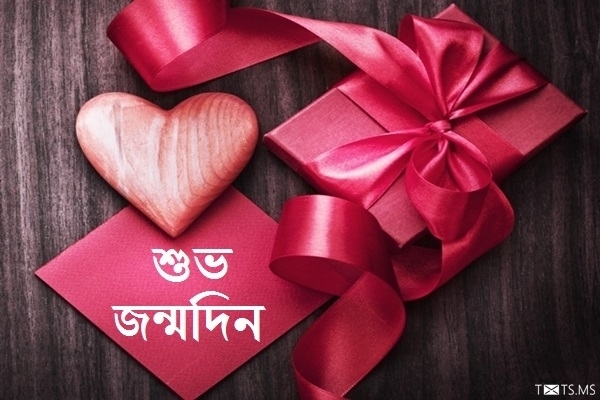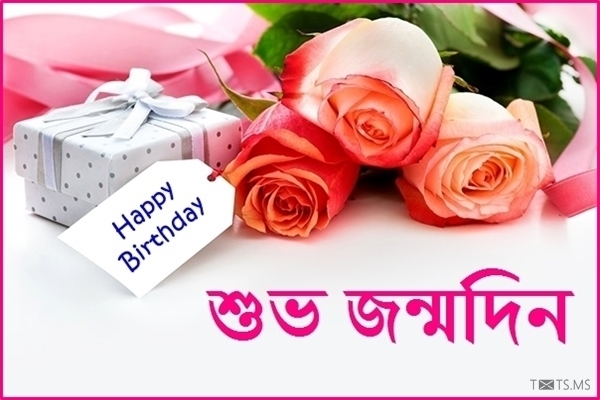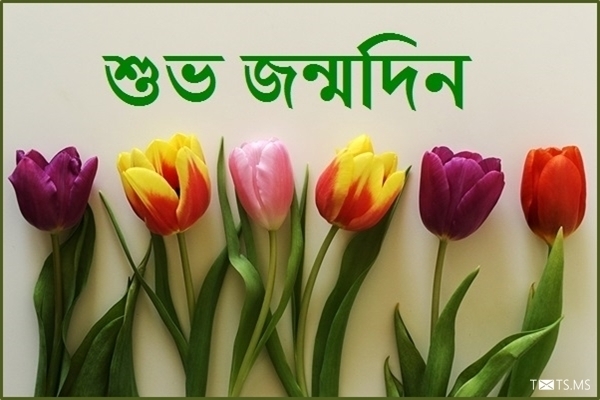 Natun sakal, natun din
Natun kore shuru, ja hoy na jeno sesh.
Janmadiner anek Shubhechchar sathe
Pathalam tomay ei SMS!
Subho Janmadin!
Misti alor jhikimiki sobuj ghase ghase,
Snighdho haway duliye matha fuler koli hase,
Pakhir gane poribese mayabi ek dhoya,
Peyeche ora Tomar Subho Janmadiner chhoya !
Happy Birthday!
Sundor ai vubone sundorotomo jibon houk tomar Puron houk protiti sopno,
protiti asha, Beche thako hajar bochor. Shubo Jonmodin

Aar ekta bochor ese gelo,
Bere jabe R ekta mombati,
Kal o chilam aaj o achi
Tomar janmadiner sathi!
Happy Birthday!
Kaaro Saturday priyo din
Kaaro Sunday
Amar sudhu priyo ekta din
Tomar Birthday!
Happy Birthday!
Ekta katha balar chhilo ..
Kee kore boli..
Bolchilam je..
Ami tomake bolte chai…
Happy Birthday!
Shuvo jonmodin!! Shuvo jonmodin!!
Jemon ashe rater pore sona vora din,
tomar jibon sat rongete hok na rongin…

Janmadine ki ba debo tomay upohar,
Banglay naao bhalobasa, hindi te naao pyar!
Subho Janmodin!
Aajker ei bishesh din-e hoye otho aaro Nabin,
Bhalobese janai tomay Shubho Janmadin !
Tor janya bhalobasa, lokkho golap jui,
Hajar loker bhire amar, thakbi hridaye tui.
Shubho jonmodin!