Bengali Good Night Wishes, Messages, Quotes, and Pictures
A beautiful collection of bengali good night sms, wishes, images for facebook, whatsapp picture sms. You can easily share good night wishes image to friends, family and loved ones.
Ratri adhar ghonie elo,
santo holo para.
Akaspothe uthlo fute lokho koti tara.
Diner sese ghumer deser klanto pathojatri,
swapno dekhar prohor suru,janai suvo ratri.
Ratri Holo Nijhum Kalo,
Alor Apekhai Rekhe Jabo Swapno Gulo
Chokher Anginai, Tara Gulo Mitmitis Jalchhe Tomar Tane,
Bolchhe Tomai Ghumia Paro Ghum Parani Gane
Ratri Mane Govir Nesha, Swopno Dekhar Asha.
Ratri Mane Lukiye Thaka Usno Valobasa.
Ratri Mane Chokhti Buje Smritir Morok Khola.
Ratri Mane Tomay Amar *Subo Ratri* Bola.
Bengali Good Night Wishes Images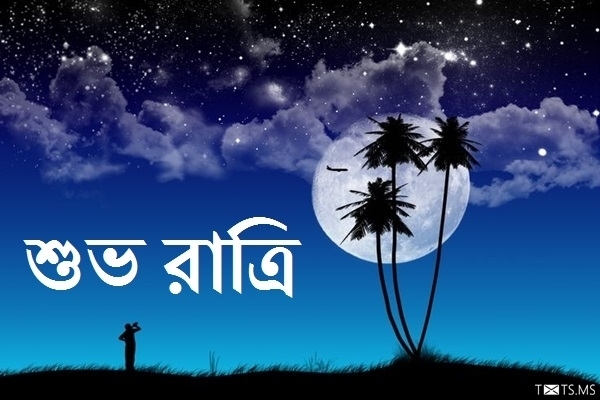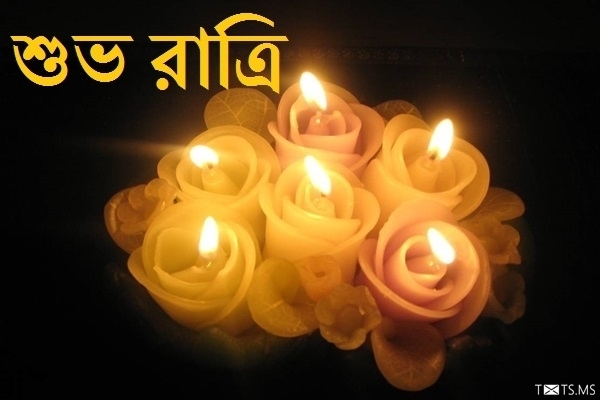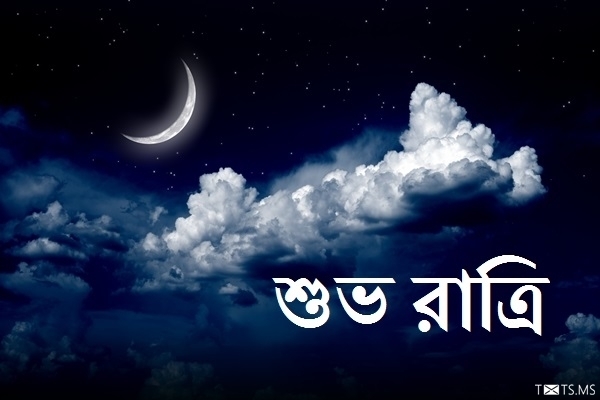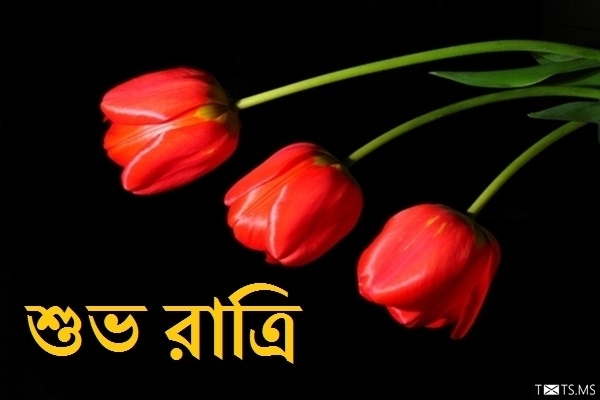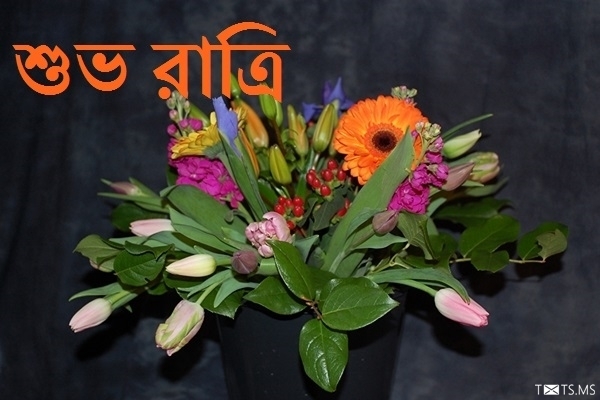 Nijhum raate tarar hasi.
mithe hawa bajay bansi.
chander aloy jhilmiliye,
hasche nisi khilkhiliye,
Icche amar dilam likhe,
swapna asuk tomar du choke
good night.
Bondhu mane ujan srote sonar tori baoya.
Mon kharaper andhokare ektu khusir haoya.
Bondhu mane hriday jure valobasar sur.
Bristi veja udas choke sonali rodur.
Good Night.
Ki korchis?
Taratari chhade ja,
uttordiker tara gulo ke dekh.
Star anando te dekhachhe.
News e bollo, ogulo naki
.
.
.
.
.
.
.
toke
.
bolche
Good Night..:-)
Harano Sei Pother Bake Lukono 1 Chabi,
Purono Sei Sritir Vire Bondhu Ache Sabi,
Asmani Ronge Choya 1 Fali Chande Khoj,
Jibone Mane Beche Thakar 1ta Chesta Roj..
Fuler Papri Pakhna Mele Dakche 2mai Misti Hense,
Uki Diye Chander Alo Bolche 2mai Ratri Holo,
Akas Desher Nil Porira Bolche Ebar Ghumie Paro..
Good Night
Halka megher pakhna../
Vuliye diye vabna../
Ekti dustu chand../
Janay tomay,
hocche govir raat./
Ohe Swopner jatri.
SMS-e janai tomay misti
~Suvo Ratri~
Halka Rater Santo Akash,Mridu Mondo Boiche Batas,
Akash Bhora Onek Tara, Jhijhi Poka Dicche Sara
Andhar Voruk Chander Aloy, Raat Ta 2mar Katuk Valoy.
Good Night.
Raat Bolche 2mai Ami Vison Valobashi,
2mi Sopno Dekhbe Bolei Ami Diner Pore Ashi,
Ghum Parabo Bolei 2mar Mathay Bolai Haat,
Valobeshe Di 2make Ekta Suvorat.
Good Night.
1ta prithibi sobar jonno
1ta surjo diner jonno
1ta chand rater jonno
1ta sathi sara jeboner jonno
1ta prarthona 2mar jono
"VALO THAKO SOB SOMOYER JNNO"
Good Night.
Halka Megher Pakhna, Vuliye Diye Bhabna,
Ekti Mishti Chand Bolchhe 2mai Hochche Raat.
Swopner Jatri Sms Ei Janai 2mai Suvo Ratri!!
Somoy bodle jay jiboner sathe,Jibon bodle jay somporker sathe,
Somporko kintu bodlay na aponjonder sathe,
Sudhu kichu aaponjon bodle jay somayer sathe.
Good Night.
Ki korchis?
Taratari chhade ja,
uttordiker tara gulo ke dekh.
Star anando te dekhachhe.
News e bollo, ogulo naki
.
.
.
.
.
.
.
toke
.
bolche
Good Night..:-)
Ogulo mosha !
…………..
……….
……..
……
….
..

Mere suye poro…

"GOOD NIGHT"